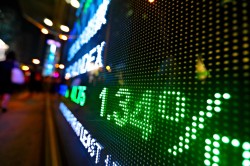 People Infrastructure Ltd (ASX:PPE) insider Thomas (Tom) Reardon purchased 94,607 shares of the firm's stock in a transaction that occurred on Friday, March 20th. The stock was bought at an average cost of A$1.98 ($1.40) per share, for a total transaction of A$186,848.83 ($132,516.90).
PPE stock traded up A$0.14 ($0.10) during mid-day trading on Thursday, reaching A$1.09 ($0.77). The company's stock had a trading volume of 2,683,296 shares. The stock has a market cap of $80.03 million and a PE ratio of 7.73. The company has a current ratio of 1.14, a quick ratio of 1.10 and a debt-to-equity ratio of 57.65. People Infrastructure Ltd has a fifty-two week low of A$1.68 ($1.19) and a fifty-two week high of A$4.08 ($2.89). The company's 50 day moving average is A$3.12 and its two-hundred day moving average is A$3.24.
The firm also recently disclosed a Interim dividend, which will be paid on Monday, March 30th. Shareholders of record on Monday, March 30th will be issued a $0.04 dividend. The ex-dividend date is Thursday, February 27th. This represents a yield of 1.1%. People Infrastructure's payout ratio is 63.83%.
About People Infrastructure
People Infrastructure Ltd, a workforce management company, provides contracted staffing and human resources outsourcing services in Australia and New Zealand. The company offers recruiting, on-boarding, rostering, timesheet management, pay rolling, and workplace health and safety management services.
See Also: What is the Dividend Aristocrat Index?
Receive News & Ratings for People Infrastructure Daily - Enter your email address below to receive a concise daily summary of the latest news and analysts' ratings for People Infrastructure and related companies with MarketBeat.com's FREE daily email newsletter.