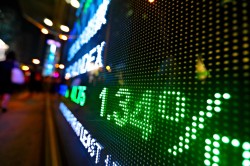 Youdao (NYSE:DAO) – Stock analysts at Jefferies Financial Group issued their FY2019 earnings per share (EPS) estimates for Youdao in a report released on Wednesday, December 4th. Jefferies Financial Group analyst T. Chong expects that the company will earn ($0.95) per share for the year. Jefferies Financial Group also issued estimates for Youdao's FY2020 earnings at ($1.13) EPS and FY2021 earnings at ($0.76) EPS.
Youdao (NYSE:DAO) last issued its quarterly earnings data on Wednesday, November 20th. The company reported ($0.37) earnings per share for the quarter. The company had revenue of $48.39 million for the quarter.
Separately, Citigroup initiated coverage on shares of Youdao in a research note on Friday, November 22nd. They set a "buy" rating on the stock.
Shares of NYSE DAO opened at $14.21 on Monday. Youdao has a fifty-two week low of $12.01 and a fifty-two week high of $15.49.
About Youdao
Youdao, Inc, an Internet technology company, provides online services in content, community, communication, and commerce in China. The company provides various learning content, applications, and solutions, which covers topics and targets people from various age groups for their learning needs through its websites and mobile applications.
Featured Story: What is a bull market?

Receive News & Ratings for Youdao Daily - Enter your email address below to receive a concise daily summary of the latest news and analysts' ratings for Youdao and related companies with MarketBeat.com's FREE daily email newsletter.